Digitalization has changed personal life, professional life, business process, and many more.
Post covid-19 has shown exponential growth in digital business processes and digital marketing.
Changing technology and innovation of digitalization have given the birth of digital currency or digital money. 
You can see many countries are creating a favorable and crypto-friendly work environment. 
The investment decision is your personal decision but invests wisely and carefully because it is a highly volatile market and government restrictions. 
RBI Proposed Digital Rupee ( E-Rupee) 
RBI is exploring the digital rupee or e-rupee is a digital version of the Indian rupee.
Two versions will be issued wholesale for interbank settlement and retail for the public as per the RBI proposal. 
As per the proposed RBI model individual will hold the digital rupee in a wallet with a bank or service provider. 
Is It Cryptocurrency?
Cryptocurrencies like Bitcoin, Dogecoin, or Ethereum are private in nature but the digital rupee is issued and controlled by the RBI.
RBI has not decided yet but the underlying technology of cryptocurrency can underpin parts of the r-rupee system. 
Who Will Issue It?
As per the proposed model, RBI will issue the digital rupee, and commercial banks distribute it. 
How to Do An Individual Transfer Digital Rupee?
As proposed by RBI the retail version of the e-rupee is a token-based individual who finds out the recipient's public key (like an email address) and transfers money to them using your private key ( a password).
Cryptocurrency 
Cryptocurrency ( digital currency, digital money, electronic money, or electronic currency) is an asset that is primarily managed, stored, or exchanged on computer systems mainly over the Internet. 
The most demanding cryptocurrency like Dogecoin, Bitcoin Cash, Litecoin, Ethereum, Ripple, Stellar, Cardano, Binance, USD Coin, Chainlink, and Monero. 
Crypto Favouring Nations 
Many countries are becoming more favorable for cryptocurrencies like Germany, Singapore, Switzerland, Malta, and Cyprus. 
Top Cryptocurrency To Invest In 2023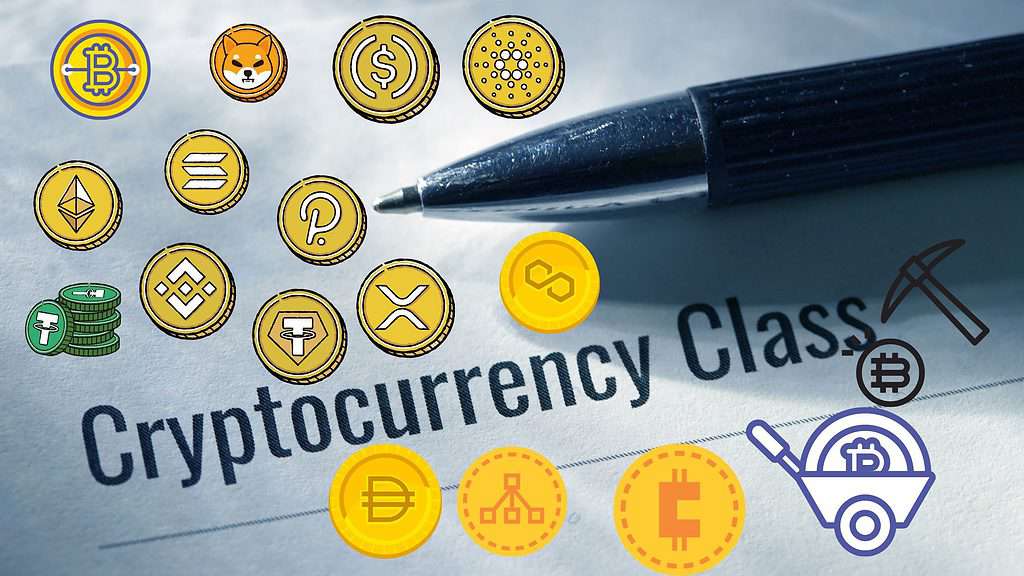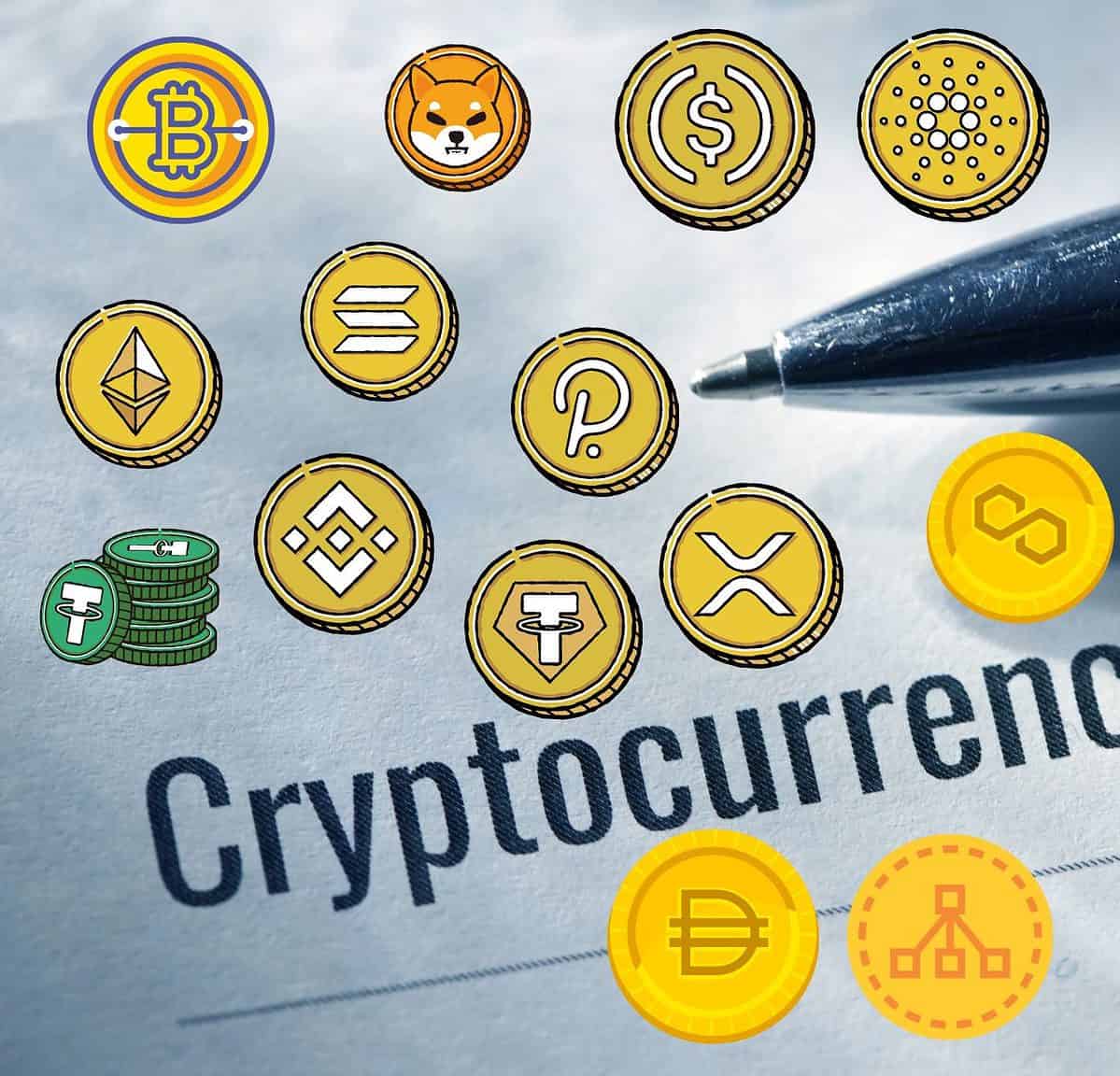 Bitcoin has shown dramatic and unbelievable growth in the last decade and attracted investment throughout the world.
1. Bitcoin 
The first cryptocurrency has come into existence in 2010 with the name Bitcoin invested by Satoshi Nakamoto, the so-called father of Bitcoin and Satoshi established the world's first cryptocurrency. 
Bitcoin in 2010 was USD 0.06 ( 2.85 rupees), now it performs unbelievably, and the value of a single Bitcoin USD 65,000 (Roughly 47.3 lakh) reached in April 2021. 
2. Ethereum ( ETH) 
As you can consider Ethereum is a substitute for Bitcoin and the aim behind Ethereum is to develop a decentralized suite of financial products that any individual throughout the world has free access with faith and ethnicity.
Ethereum has given extraordinary growth in just five years and the Ethereum price has reached from about $11 to over $2,500 and given 22000% growth. 
3. Tether (USDT) 
Tether's value has consistent more than other cryptocurrencies and this digital currency has a very investor favorable market because of stability in market growth capacitively to other coins. 
Tether offers a decentralized system, almost zero fees, fast transactions, and secure networks.
Tether is a stable digital currency, 100% backed, transparent, secure, widespread integration, and blockchain technology. 
4. Binance coin (BNB)
Binance is a cryptocurrency used to trade and fees on Binance one of the largest crypto exchanges in the world. 
Binance came into existence in 2017 with an initial crypto offer of $0.10, now it rises $ 350 and a gain of almost 350,000%.  
Binance is used for trading, payment processing, or even booking travel arrangements. 
5. Dogecoin (Doge) 
Dogecoin was developed by Billy Markus and Jackson Pal in 2013, both were software engineers but celebrities and billionaires like Elon Musk has made hot crypto-currency. 
Elon Musk has given new heights to Dogecoin with his decision and attitude towards Dogecoin. 
Dogecoin was introduced in 2017 with an initial price of $0.0002 and in June 2021 its price was at $ 0.32.
Elon Musk offers Tesla electric cars in exchange for Dogecoin which made Dogecoin more attractive.
6. Cardano (ADA)
Cardano is making smart contracts, decentralized public blockchain, and cryptocurrency projects with supply open-source. 
Cardano came into existence in 2015 by Ethereum co-founder Charles Hoskinson and it offers peer-to-peer transactions with its internal cryptocurrency. 
Cardano has shown the highest growth rate, the initial price was $ 0.02 and now in June 2021, the price was $1.5 which is a growth of 7,400 %. 
7. USD Coin ( USDC) 
USDC coin was launched in September 2018, it is a digital stable coin that is pegged to the United dollar, and USD is powered by Ethereum. 
8. Bitcoin Cash ( BCH)
Bitcoin Cash is a cryptocurrency that is a fork of Bitcoin Bitcoin Cash was created in November 2017 and is a spin-off or altcoin.
9. Monero ( XMR) 
Monero is a decentralized cryptocurrency and uses a public distributed ledger with privacy-enhancing technologies that obfuscate transactions to achieve anonymity and fungibility.
Monero cryptocurrency started in May 2014 and in January 2021, Monero cryptocurrency has $ 196.49.
10. Chainlink (LINK)
Chainlink was launched in 2017 by Sergey Nazarov, a 32-year-old entrepreneur who has a dominant characteristic in the crypto market. 
Chainlink is an open-source technology that is collectively created by a wide community of creators, researchers, and users.
Chainlink is a decentralized oracle network that supports reliable, tamper-proof inputs and outputs for complex smart contracts on any blockchain. 
11. Litecoin (LTC) 
Litecoin is much reliable and started in October 2011 it is a peer-to-peer cryptocurrency and open-source software project issued under the MIT/X11. 
12. Ripple (XRP)
Ripple is created by Ripple Labs U.S based technology company and it offers a real-time gross settlement system and remittance network.
Wrapping Up 
RBI has proposed the digital rupee that is managed and controlled by RBI. 
Dogecoin, Ethereum, Bitcoin Cash,  Ripple, and other cryptocurrency have performed at a remarkable height. 
The growing popularity of crypto forces the world to redesign its digital environment and many countries have announced to development of their own cryptocurrency.
Now the crypto market is more attractive and investors opting for it as a first investment platform.