Now business becomes fast and dynamic and the survival of business in this age requires quick interaction, a rapid payment process, and technology that can integrate all of these into a single system.  
In this article, I will explore how WhatsApp wiring small businesses to grow and business becomes easy with social media platforms like WhatsApp. 
Social media has great acceptance and social media platforms like Facebook, Linked In, Instagram, Pinterest, Twitter, Mix.com, medium com, Reddit, and WhatsApp, empower individuals, governments, and businesses to stay connected with their audience and build their brand values.
WhatsApp Cathcart said that technology will assist Indian businesses and create new opportunities.
Social media's contribution in wiring all types of businesses to grow unconditionally.
Social media has increased business volumes, market expansion acquired new customers, and built a global business setup.
As per the survey, WhatsApp has more than 400 million users in the country but as per popularity concern Whatsapp use in India has been limited to engaging with friends and family. 
As per Whatsapp ways, 77% of Indian small and medium businesses say that online messaging platforms have helped them connect with new customers and boost their business performance. 
12 Ways WhatsApp Wiring Business To Grow
Now you will learn more about how WhatsApp is wiring small businesses to grow and how you can transform your business with these platforms. 
Whatsapp API and WhatsApp Cloud API
WhatsApp Business API is an application program interface that allows business owners to receive and answer unlimited WhatsApp messages on a fast and continuous basis. 
Facebook was created in August 2018 to provide medium and large businesses with a tailored solution for scaling their customer engagement via WhatsApp.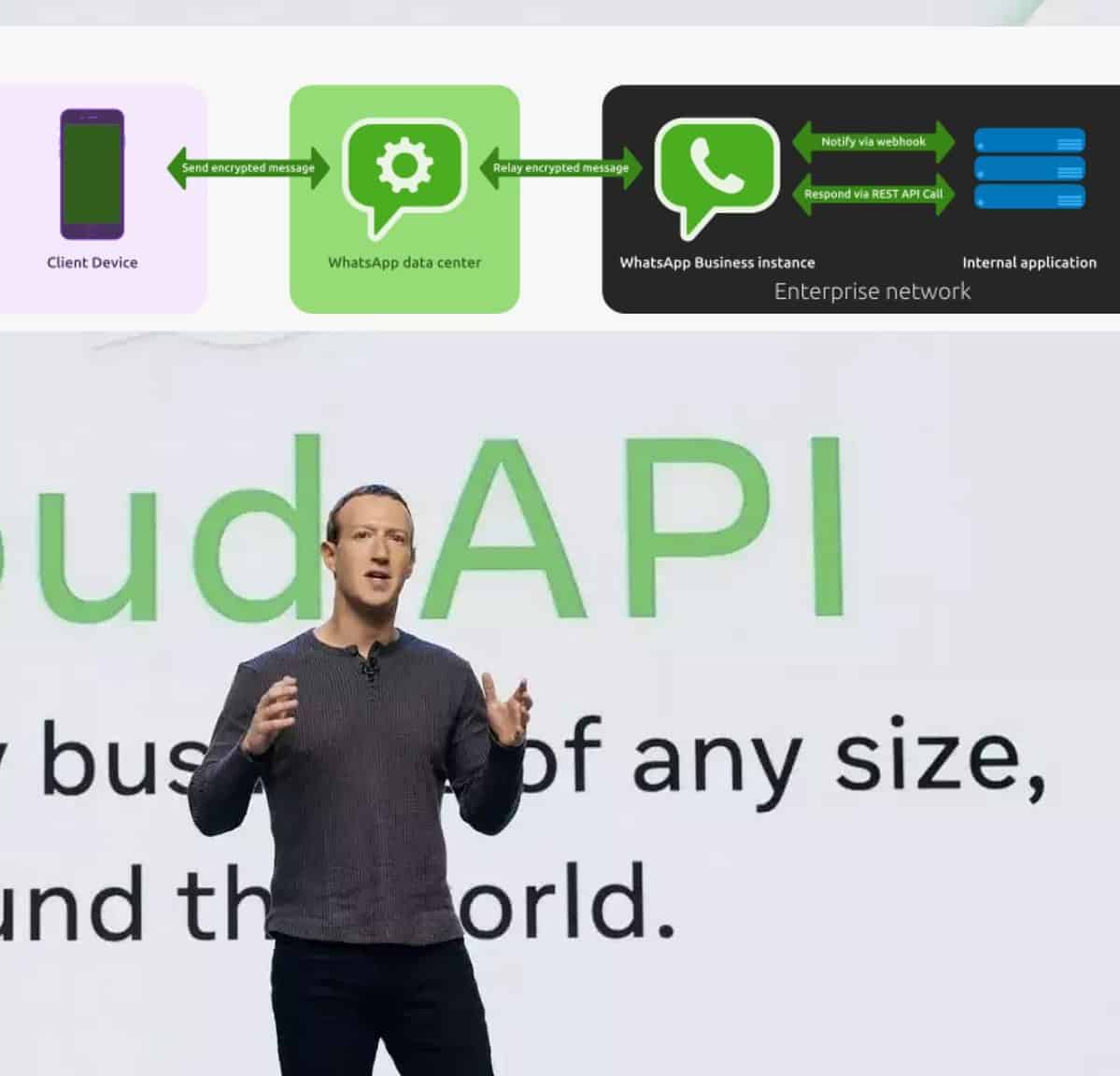 WhatsApp Cloud API permits business owners to send and receive messages using the cloud-hosted version of its WhatsApp Business API.
 New Whatsapp Cloud API hosted on Meta's services, WhatsApp Business users can enable WhatsApp Business API without the cost of hosting on their 'own servers' which can enhance their business overall performance. 
Transfer and receiving of fund 
WhatsApp is now giving payment features from the same account that will help small businesses to stay competitive and grow their business rapidly. 
In November 2020 National Payments Corporation of India (NPCI) announced that Facebook-owned WhatsApp will start operating the UPI payments service. 
Facebook-owed WhatsApp partnership with NPCI using the Unified Payment Interface (UPI), an India-first, a real-time payment system that enables transactions with over 160 supported banks."
Bill direct send to the customer's WhatsApp number 
Bill is sent directly to the customer's WhatsApp number and the customer is now free to hold their bill for a long time in case of a warranty or guarantee claim. 
The method is a strong practice to go paperless business operation and make business fast and transparent. 
Promotion of offers and payment alert 
All types of businesses sell new products or services, making awareness about their new offer and educating the audience about their products and services. 
Whatsapp serves Credit card outstanding, future EMI, balance inquiries, statements, and feedback about services to customers. 
Selling Ceramic Tile On WhatsApp Business
Morbi, a Gujrat tile manufacturer, has been selling their tile design with the help of WhatsApp in entire cities of India and globally to wholesalers, distributors, and project owners for a long time and now taking payment from their WhatsApp business accounts from different customers from India. 
Selling banking and financial products 
Whatsapp is the most trusted and responsive platform to sell and make people aware of financial products and banking products. 
Whatsapp has made it easy for banking, NBFC, and other financial products institutions to interact and communicate with their targeted customers. 
Banking companies sell their credit cards, saving accounts, current accounts, and EMI cards with help of WhatsApp. 
Selling Sanitary CP Fitting On WhatsApp Business
Delhi, Rajkot, Chennai, and other city manufacturers selling their CP and Sanitary products throughout India with help of WhatsApp business accounts. 
It takes no cost on promotions, communicating with customers, understanding customers' requirements,s and serving and building long-term relationships. 
Selling Suits, Sarees, and other lifestyle products On WhatsApp Business
Many small business owners selling sarees, suits, and other dresses with the help of WhatsApp business accounts targeted specific locations.
We can see many small and large size local and regional sellers selling their products with the use of WhatsApp.
Selling Electrical And Electronic Products On WhatsApp 
Many electrical and electronic product manufacturers sell their products in different locations in India with the help of a WhatsApp business account. 
Reliance Digital, Croma, and many more electrical and electronic product sellers use WhatsApp for selling and promoting their products. 
Selling Groceries Products On WhatsApp
Selling groceries products on WhatsApp to local areas is too large and the COVID-19 pandemic has dramatically increased the business volumes of groceries sales with help of WhatsApp. 
Now WhatsApp plays a vital role in the development and business development of small business owners.
Promote women entrepreneurs 
WhatsApp has declared a partnership with NITI Aayog to promote the women's entrepreneurship ecosystem in India which will be a key factor for the participation of women entrepreneurs in the development of business in India. 
WhatsApp partnership with NITI Aayog, WhatsApp has committed to providing a $100K winning amount for Women Transforming India Awards 2019.
Selling Comic Books Over Chat
Many comic book sellers sell comic books via WhatsApp chat and it helps to generate revenue and motivation to run a business at a minimum cost. 
Wrapping Up 
Whatsapp payment features will accelerate businesses to connect with WhatsApp for making business easier and more accessible. 
Whatsapp API and Cloud API are helping and transforming businesses and giving global and advanced presence. 
Whatsapp payment features become powerful UPS for WhatsApp businesses.
WhatsApp promotes and motivates women entrepreneurs to come and give their valuable contributions to business and self-dependently. 
Whatsapp business users around 62 % agreed that this social media platform empowered them to enhance sales, and connect with customers and has become a vital element of their business operations.