This article 10 Ways to Find Investors for Your Startup: A Guide to Funding and Growing Your Business with Angel Investors, Venture Capital, and More.
Starting a business is a crucial job and needs an experienced, planned strategy, budget, digital management of the business, and understanding of government regulations. 
Social entrepreneurship
As per data from the Department for Promotion of Industry and Internal Trade (DPIIT) of India,  around  23% of startups in the social impact segment span from sectors such as
While implementing an entrepreneurial plan we need a variety of resources because it's required for business operation and growth of the business.
An Angel investor is an individual, group of people, or corporation that facilitates initial capital for start-up businesses in exchange for ownership equity or convertible debt. 
Startup India
Indian government's flagship startups program resulted in a massive number of recognized startups from 726 in 2016-17 to 72993  as of 30 June 2022, as the government record. On 16 January 2016, the government launched Startups India to build a stronger ecosystem for nurturing the startup culture that would drive economic growth, support entrepreneurship, and unable large-scale employment opportunities.
10 Ways to Find Investors for Your Startup
One of the major hurdles in ways of startups is to find investors for their business so that their business model can be expanded on a wide level. 
We have shared four companies that will help you to find investors for your business.
Innovation and business models need funds to commercialize and expand the business these funds can be through bank loans, venture capital, angel investors, and others.
1) Ways to Find Investors for Your Startup: AngelList 
AngelList is a U.S.-based website created in 2010, that engages with startups, angel investors, and job-seekers interested in working at startups.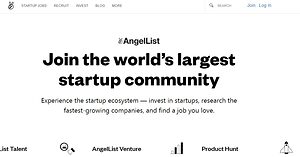 AngelList has a mission to democratize the investment process and support startups with their challenges in fundraising, technology advancement, and talent management.
2) Ways to Find Investors for Your Startup: SeedInvest 
SeedInvest is a U.S.-based company headquartered in New York that offers an equity crowdfunding platform to engage startups with investors online.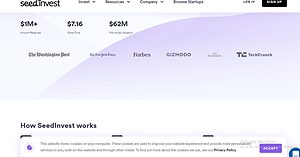 SeedInvest was founded in 2012 and launched in 2013 and the company is targeting building liquidity in the platform by attracting high-net-worth individuals, family offices, and venture capital firms. 
3) Ways to Find Investors for Your Startup: NEXEA 
NEXEA is a venture capital and angel investors network company in Malaysia and the company does early-stage investment or funding in technology startups in Malaysia and apart from Southeast Asia.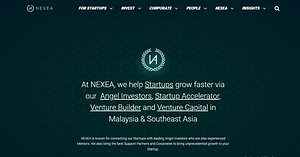 The company has a powerful team of ex-entrepreneurs who have done initial public offers (IPOs), Mergers and Acquisitions(M&As), or are CXOs. 
The team is now supporting the entrepreneurial community by grooming the next wave of successful entrepreneurs. 
4) Ways to Find Investors for Your Startup: Golden Seeds LLC
Golden Seed LLC is a U.S.-based company located in Medley, FL, and is part of the food wholesaling industry.
The company operates as a venture capital firm and the company offers financial assistance, analysis, and advice to technology, media, healthcare, automotive, and chemical companies. 
Golden Seeds LLC is a discerning group of investors, seeking and funding high-potential women-led businesses and creating lasting impact. 
5. Startup India Seed Fund Scheme
Department for Promotion of Industry and Internal Trade (DPIIT) has created the Startup India Seed Fund Scheme (SISFS) with an outlay of Rs. 945 CR, which aims to provide financial assistance to startups for proof of concept, prototype development, product trials, market-entry, and commercialization.
More about mompreneurs
Mompreneurs become an integral part of today's corporate world and they are most effective in balancing work-life balance.
Mompreneurs are efficient in equalizing their duties as motherhood and entrepreneurship and equally participating in business operations as men.
Global Entrepreneurship Monitor (GEM) found 126 million mompreneurs successfully running businesses.
Why find investors for your start-up?
Starting a business is a crucial job and what you are visualizing is writing down over paper and finally an existence.
Investors' investments help startups hire required employees, an adaptation of technology, invest in production equipment, and manage funds until the business generates enough income. 
1) Growth of existing business operations.
2) Processing a business loan application for future business development, technology adaptation, and establishment of machinery. 
3) Building a brand new business that differentiates the market and presents a competitive scenario.
4) Utilization of business opportunities.
5) Effective business operation.
6) Achieving a high level of productivity.
7) Achieving the utmost market share by spreading f resources coming up.
8) Competitors' planning is part of resource planning.
9) Technology Adaptation 
10) Working capital need
Why do investors invest in startups?
Why do investors invest in your startups? genuine question, your startup must be promising, solve problems of society, have strong feature scope, start with a vision and your personal dedication and strong team commitment and potential to generate revenue in the future. 
Investors majorly buy a share in your company through investment.
Investors are putting down capital, in exchange for equity as a portion of ownership in the startup and rights to its potential future profits.