Technology is changing fast and now traditional modular switches are shifting towards advanced, fancy, colorful switches, plates, glass panels, wooden frames, and smart home solutions.
We are living in next-generation and hybrid switch panels that are costly but give a unique experience, status symbol, smart operation of lighting, safety, security, and elegant living.
Here you can make your home smart, enjoy elegant living, and enjoy home automation without paying much.
Next-generation switches are attractive give value for your money and are hassle-free, easy installation, and now need a major change in your existing wiring.
In this article, I am sharing many options that make your home smart without paying much.
11 Types Of Home Automation You Can Afford And Make Your Home Smart
1) Touchpannels ( Standalone)
Touchpanels replace your traditional modular switches without any changes in wiring or circuit and are fixed on the existing modular box.
You can operate touch panels through simple touch, remote, and by your smartphone.
Touch Panels are affordable and give your home an elegant look and make a great impression on your guests.
It has unique features like scene-setting, lighting control, fan control, etc.
These smart switches can be installed by your street electrician without any prior training and electrical planning.
2) Bluetooth Panels ( App based)
Bluetooth panels are smart, attractive in look, affordable in pricing, and easy to install.
Automation as per your requirement, not required to do complete home automation.
Bluetooth has some definite range but companies like Toyama extended it to make it easy to operate inside the home with your smartphones.
Panels are available in all types of modules like 2,3,4,6,8,12 and these panels have options of 6 Amp, 16 Amp sockets, and USB that make them more useful, and value-added.
Apps are able to control and operate your curtain, AC, and geyser and make your life easy and enjoyable with a small investment.
Philips name is enough but Philips Hue is truly a great innovation that makes your home smart without a big investment and disturbance in your electrical circuit design.
Philips Hue made smart home lighting brilliant and added more fun to your life while living at home.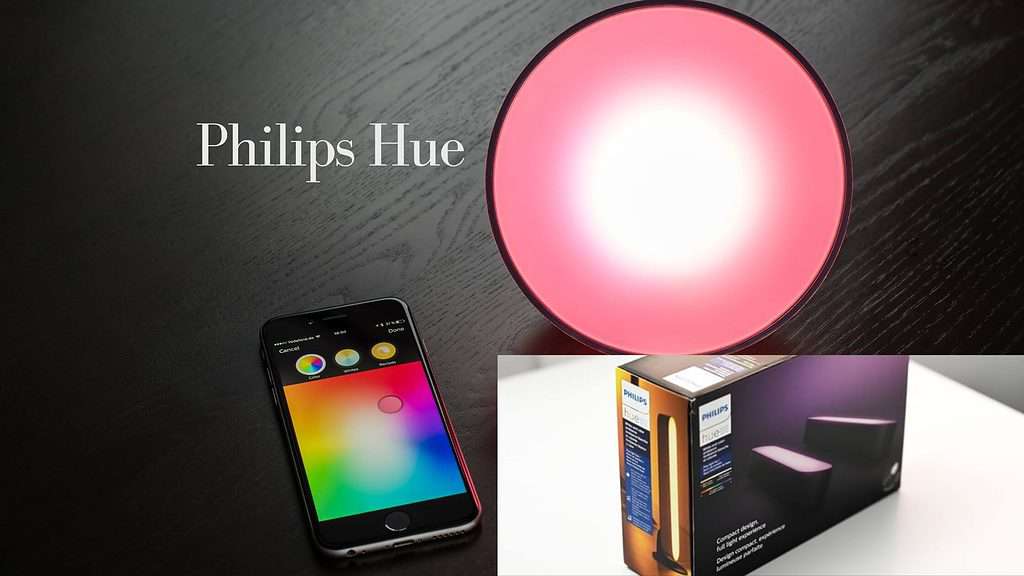 Philips Hue will be suitable in Starter kits, bulbs, Lights trips, Lamps accessories.
Philips Hue is not just a smart bulb, it's a smart home solution. The smart lights, Hue Bridge, and smart controls will forever change your lighting experience and be more fun while lighting operations.
4) Smart Sensors
Smart sensors can reduce your job in case of lighting off/on, gate open/close, and many more applications.
Establishing a smart home initially starts with smart home automation sensors.
Smart sensors can control your lights and appliances that can give you all device control of your home.
Smart sensors are easy to mount at any place in your home and are useful in all types of applications.
You can use these smart sensors for the application of monitoring activity, react to environmental changes, and activate/deactivate lights automatically as per the time of day or programmed events.
These smart sensors can save electricity and you can mount them in your basement of the home, garage, front of the main gate, gallery, and other required places.
5) Smart Surveillance
Smart surveillance is an important innovation in the security, safety, and monitoring of buildings, commercial places, and other sensitive places.
Smart surveillance can do advanced reporting, monitor CCTV, backup important footage securely on the cloud, etc.
Smart surveillance has applications for recording audio and visual evidence, sound alarms, playing pre-recorded messages in the local language, alerting authority even on low connectivity, and other applications like smoke, and loud noises.
6) Zigbee
Zigbee home automation is a global standard that helps to set up a smart home where you can control appliances, security, and all types of lighting.
Zigbee is affordable, easy to install, safe, and secure, and devices support Zigbee home automation.
7) Outdoor Light Control
If you have outdoor lights and you often miss turning off the light before sunrise and on the light before going dark, do not worry there are many options in the market that can solve your problem.
Toyama controls products like the Astro timer that can automatically turn off and on the lights as per your set schedules without your interference.
8) Robotics
Robots are machines that have autonomous functions that are why they can do things without detailed instructions like a robot vacuum cleaner.
Forget the maid, purchase a robot vacuum cleaner, and complete your home cleaning without being late.
Robotic machines can do many things inside your home and as per your budget, you can go for it.
9) Smart Garage Opener
A smart garage opener can open and close your garage door from anywhere and you can use your smartphone to control your garage from anywhere.
10) Amazon Alexa And Google Home
Amazon Alexa and Google home are popular enough and these products are perfect for lighting, electronic gadgets, and other assistance.
These products are low-cost home automation but products will give you satisfaction and value for your money.
11) Smart Locks
Smart locks are very fine for your home and smart locks can open doors automatically when you arrive or you can unlock your home while living.
Smart locks are useful in time-saving, security, and safety for you and your home.
Bottom line
Home automation is becoming the need of today's life and continuous improvement, innovation and increasing numbers of competitors make it more affordable, easy to install, and user-friendly.
Smart living starts with smart home automation that gives you a status symbol and relaxes operations of lights, elegant living, security and safety, and entertainment.
Home automation is tough and expensive if requires changing your entire wiring and circuit but if all this automation is possible on existing writing that will be much cost-saving and time-saving.
You can customize your automation need in your home and do it where you think is it vital.
Your own research, market survey, and discussion can save money, and time and explore the automation world.