Affiliate marketing is all about selling and promoting other products or services through your channels.
Affiliate marketing is the practice in which an affiliate earns a commission on marketing another company or person's products. 
Affiliate marketers earn money by promoting and driving traffic to companies' websites and companies increase their sales and traffic.
Top Affiliate Marketing Platforms in 2023
In this article, you will learn about the best affiliate marketing platforms in 2023 and how these platforms can double your income.
Affiliate marketing is performance-based marketing in which companies pay a commission to the affiliate on sales. 
1) Amazon associate 
Amazon is one of the wonderful places for freshers and they can start from here and learn and earn.
Amazon is a giant company and has a great market size, channel size, customer base, and product range that will help to lead conversion. 
You should work to drive traffic from outside to the Amazon site and you will get benefit from the large range of Amazon products you can pitch products as per your analysis. 
You can earn a handsome amount of money without becoming an affiliate expert. 
2) eBay affiliate 
eBay affiliate program has endless affiliate potential and you can advertise or promote eBay products on social media, blogs, and other channels and earn a commission from sold products via your link. 
e-Bay offer a simple signing-up process and you will get an endless supply of interesting and unique product to promote.  
3) Flipkart Affiliate 
Flipkart is another e-commerce giant that offers affiliate programs where you can pitch an endless number of new and low-cost products to promote and earn huge money. 
Flipkart has a good market reputation, channels, and product range where you can easily maximize your earnings. 
The Flipkart affiliate program runs in India and covers wide range f products to promote and earn a commission. 
Whatever your business model you can connect with the affiliate programs and earn a good amount of money.
4) Canva Affiliate
Canva is a global reliable brand and offers unique 20 canvas pro features to promote and earn money.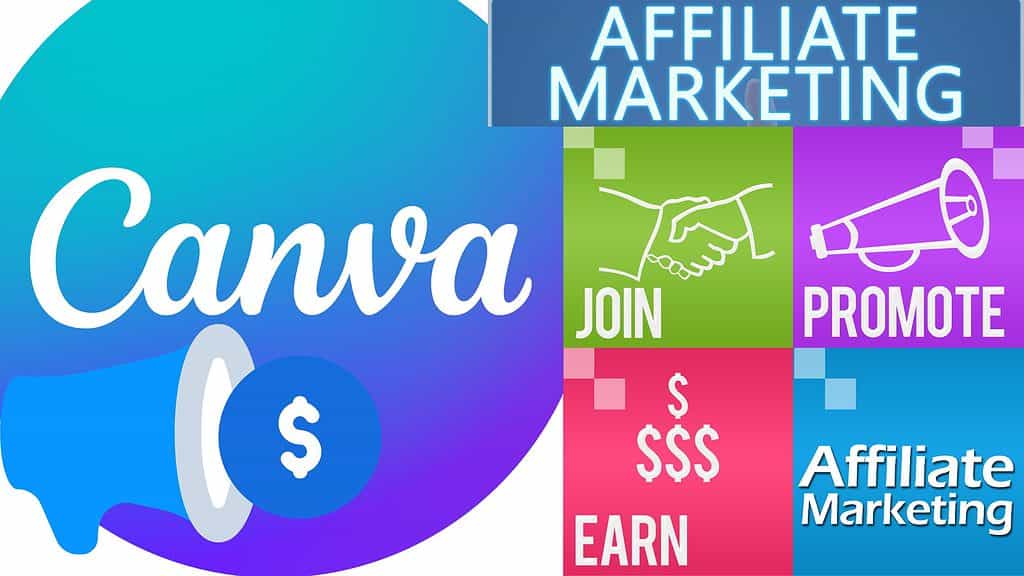 Canva affiliates can earn up to $36 for every new Canva Pro subscriber that signs up with your unique referral link. 
5) Fiverr affiliate 
Fiverr is an Israeli global online marketplace for freelancers and Fiverr globally provides a platform for freelancers to offer services to customers. 
Fiverr is a world-renowned company and can pay its affiliate up to $1000 on a single conversion. 
6) GoDaddy affiliate 
GoDaddy is a wave hosting solution company and has a global reach where you can earn money by joining the affiliate program.
Other web hosting companies offer affiliate programs but Godaddy's affiliate program is far better than others.
GoDaddy offers a 100% commission on maximum products where you need to place some banners and links from GoDaddy on your website and make money from every sale. 
GoDaddy is a well-known brand name in web hosting solutions and has high conversion rates.
GoDaddy offers 10 to 15% commission to their affiliates as per the products referral policy it can go 100%. 
GoDaddy offers the highest affiliates paying platform you can join in India and earn money by referring the company products.
7) ClickBank affiliate 
ClickBank is a global internet retailer and offers an affiliate marketplace. 
The company has a 6 million customer base worldwide and ClickBank has a huge product range and attractive commission slab. 
ClickBank is an affiliate marketplace and e-commerce platform for digital content creators. 
ClickBank is good for beginners to earn money online with a simple and easy registration process. 
ClickBank is very much engaged with its customers and time to time trains and educates its affiliates about making money as affiliates. 
8) Brevo (SendInBlue) affiliate 
Brevo (Sendinblue) is an email marketing and digital marketing company that helps businesses to grow online. 
You can earn a handsome amount of money by working as an affiliate with Sendinblue and your commission can go up to 30%. 
SendInBlue offers its affiliate through Tapfiliate software and when you refer a user to SendInBlue, you will receive euro 5 as a commission. 
SendInBlue affiliate program is more attractive and amazing for bloggers and publishers. 
9) Shopify affiliate 
Shopify is a Canadian e-commerce company that helps owners to sell their products online. 
This affiliate platform is perfect for educators, influencers, content creators, and entrepreneurs to educate their audience about business.
Shopify affiliates can earn from $58 to $2000 based on merchant user plans on each signup. 
10) Vcommission
Vcommission is India's fastest-growing and reaching affiliate in no time and started back in 2008.
Vcommission offers a range of offers to its publishers and these affiliate publishers have unique and innovative ways to promote the offers through their YouTube channels.
11) ShareASale
ShareASale is an American multinational affiliate network marketing.
There are five steps you have to follow to become an associate creating a unique and attractive bio on your profile page, finding advertisers and products or services to promote, promoting your selected products, and utilizing the ShareASale affiliate marketing tools to optimize your promotional reach and finally track and monitor your performance. 
12) SEMrush
To become a SEMrush affiliate, you need to sign up for their affiliate program and create a unique affiliate link. You can then share this link with your audience through your website, social media, email marketing, or any other digital channels.
When someone clicks on your affiliate link and signs up for SEMrush, you earn a commission. The commission rate varies depending on the plan the user signs up for, with payouts ranging from $40 to $200.
13 Answer the public
To become an Answer The Public affiliate, you need to sign up for their affiliate program and create a unique affiliate link. You can then share this link with your audience through your website, social media, email marketing, or any other digital channels.
When someone clicks on your affiliate link and signs up for Answer The Public, you earn a commission. The commission rate is 30% of the sale and is paid out monthly through PayPal.
Wrapping Up 
Affiliate marketing has endless benefits and money-making opportunities but it required your consistent efforts, strategy implementation, using tools, and searching for new platforms to drive traffic. 
There is a large number of companies that offer affiliate marketing platforms globally and locally. 
You need to understand your niche and strengths before selecting an affiliate marketing platform.